The shades and variations in the spectraflame colors is a source of pleasure and misery for Hot Wheels collectors.
The huge number of variables make the determination of color a challenging and contentious issue and quite often leads to great disagreement over the "true" color of a spectraflame car. Just a few of the variables that affect color are:
* Variation in the original paint formulation from one batch to the next
* The country of origin of the paint/car
* Aging, exposure to light and zamac toning
* The vagaries of lighting & cameras
* Differences in people's own color vision
This table shows examples of most of the color names in general use.
Enamels
Determination of the enamel paints (affectionately known as house paints) is much less contentious. There were fewer colors and the variation in the colors is generally less. Rarity of certain colors is not quite as rampant as in the Spectraflames.
Examples of 1973 Colors

The six colors of the Superfine Turbine are highly consistent.
The Double Header shows an unusual amount of shading in the 9 known colors.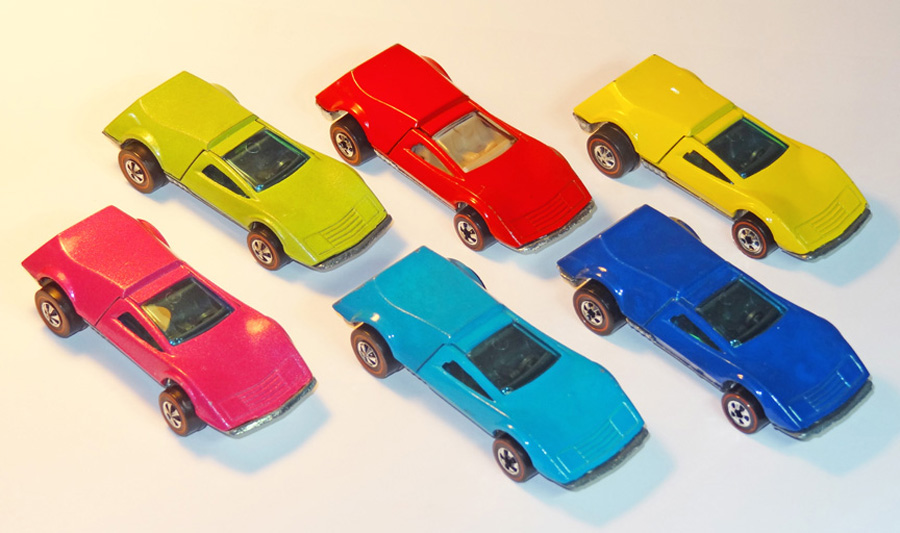 The Buzz Off in all known colors.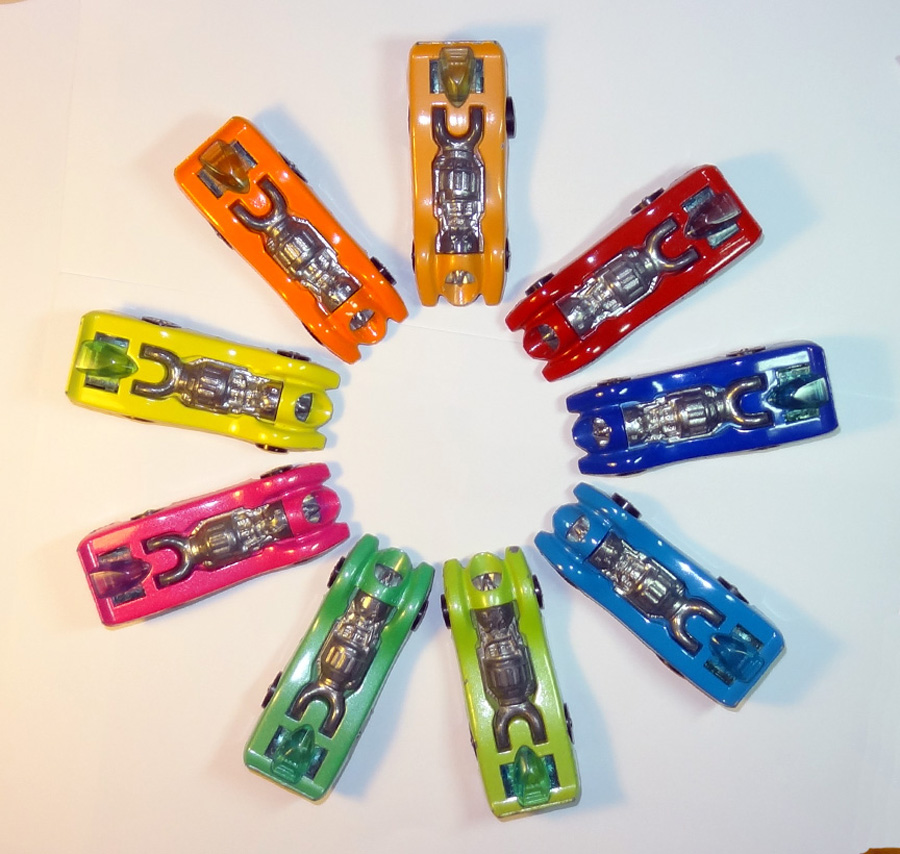 The Jet Threat in all known colors plus preproduction Orange and Peach.
1974 – 1977
The Flying Colors years are characterized by a huge reduction in color variations. Most Flying Colors era cars are painted in one or two different enamel colors, typically very similar to a 1973 color. The colors found for the Flying Colors era castings re listed in the description of each casting.
ORG article reprinted with permission 
Questions? … Send me an e-mail: tngray@nautiloid.net
© 2012 by Graymatters. All Rights Reserved.