Built by collectors, for collectors, discover the ultimate home for collectors and fans worldwide.
Here at The Toy Peddler, we have been getting some questions about how The Toy Peddler fits into the hobbyDB family. We thought it would be good to start by sharing some of the vision and mission of what hobbyDB has in store. The Toy Peddler will always remain its own marketplace, with its own look and feel, but we wanted to share what we will all be working to build in terms of new features in the future.
At hobbyDB, it has always been their mission to create the ultimate resource for collectors and fans worldwide. A place where you can explore, track, and celebrate your passions, while connecting with like-minded geeks, builders, and enthusiasts who love all the same things that you do. Thanks to the support of the hobbyDB community, they have made giant leaps forward in creating a home for the collectors everywhere.
Collecting connects us to who we are.
Whether it's baseball cards, action figures, stamps, teddy bears, records, coins or mid-century furniture, every year seventy-five million people enjoy collecting something. It's a way to escape the cares of the world for a while – a relaxing retreat to a happier place where we can surround ourselves with the things we love the most.
But collecting can be hard work!
With information scattered all over the Internet and no one central marketplace, fans can spend hours determining what they want, tracking what they have and working out the best ways to move on items they no longer need. All of which cuts down on time spent enjoying their stuff! What's missing is one central place where they can research, value, track, buy AND sell!
That's why we built hobbyDB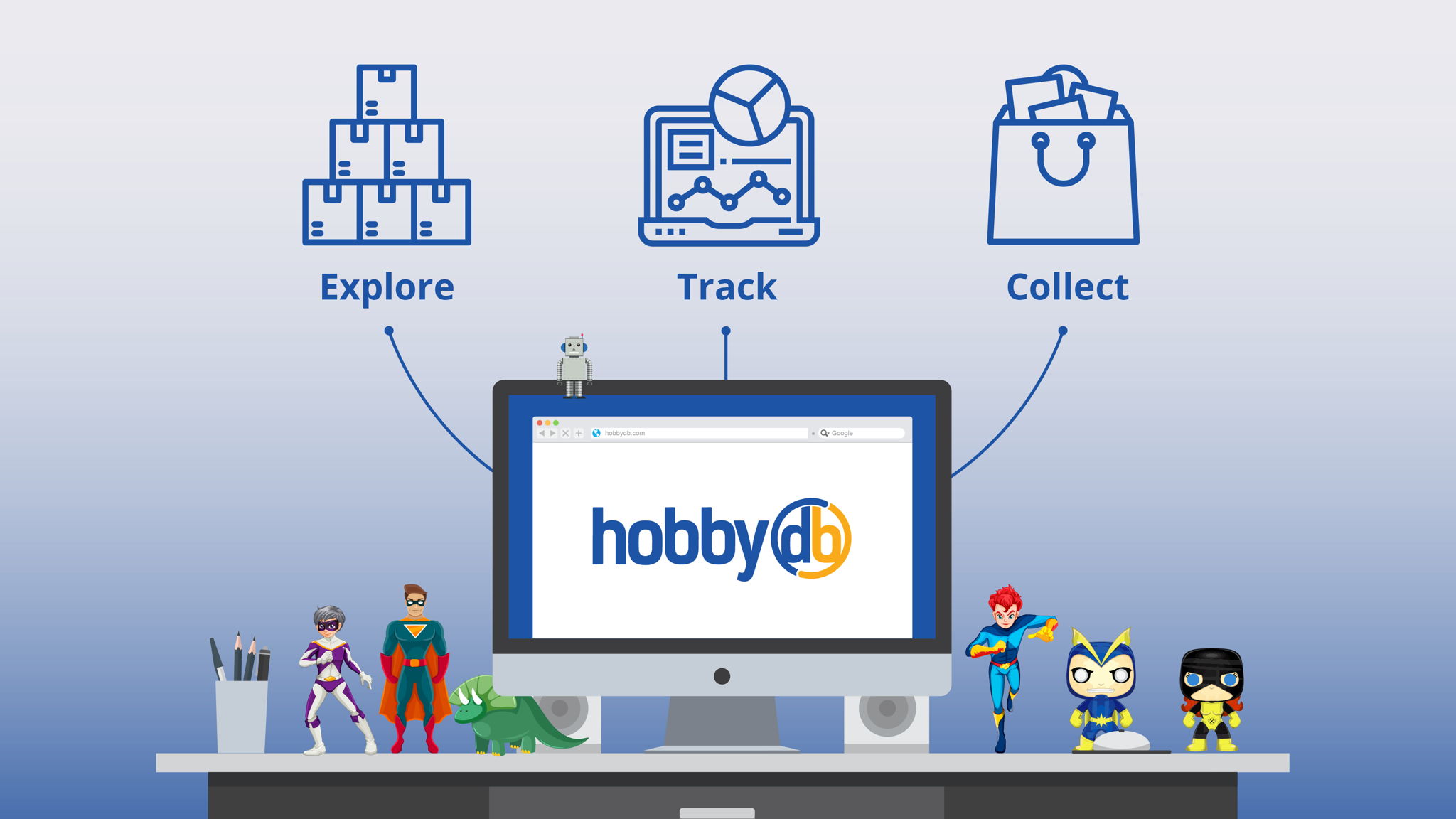 Escape into a world of whatever makes you happiest!
Built and maintained by the most awesome community of super-fans, geeks and collectors on the internet, hobbyDB's massive database of collectible products is at the heart of everything we do!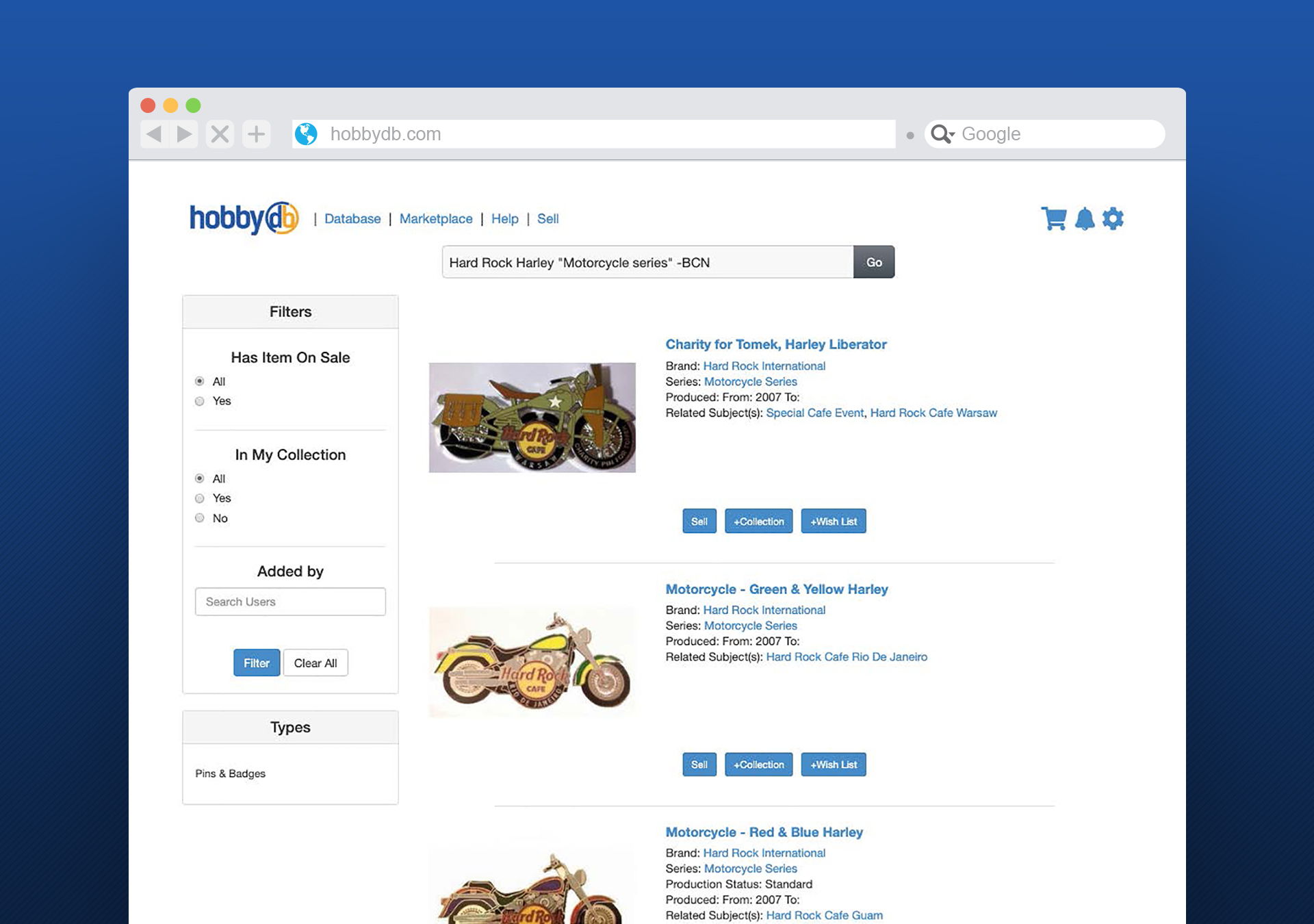 Organize your collection, exactly the way you want it.
With hobbyDB's advanced collection management tools, you'll always have a detailed record of the items you own, accessible with just a few clicks!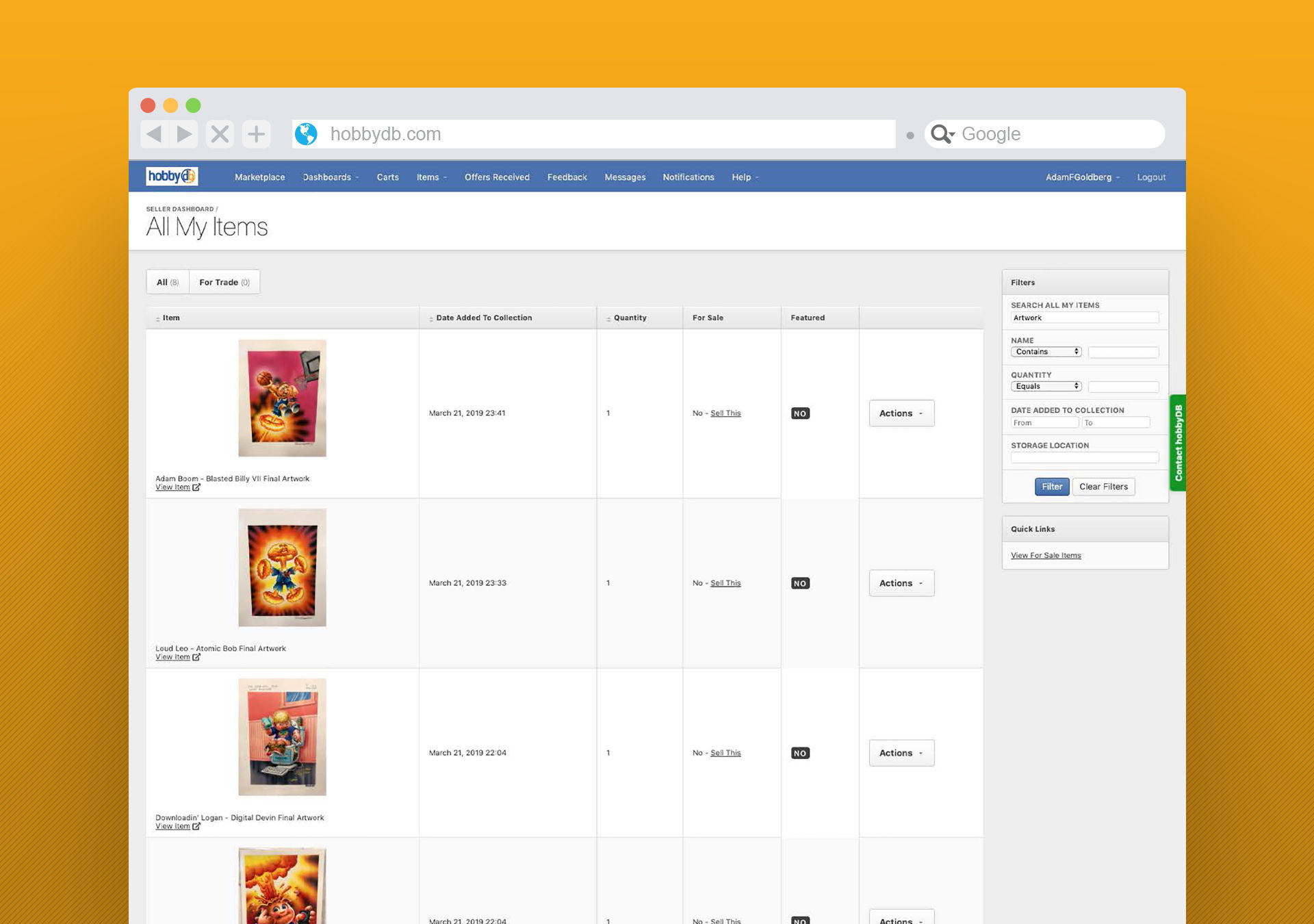 And with the Wishlist, you will never again miss an item that you need and that came up for sale.
Know exactly how much your collection is worth!
Price Tracker – Using the hobbyDB price tracker, keep tabs on the value of your collection!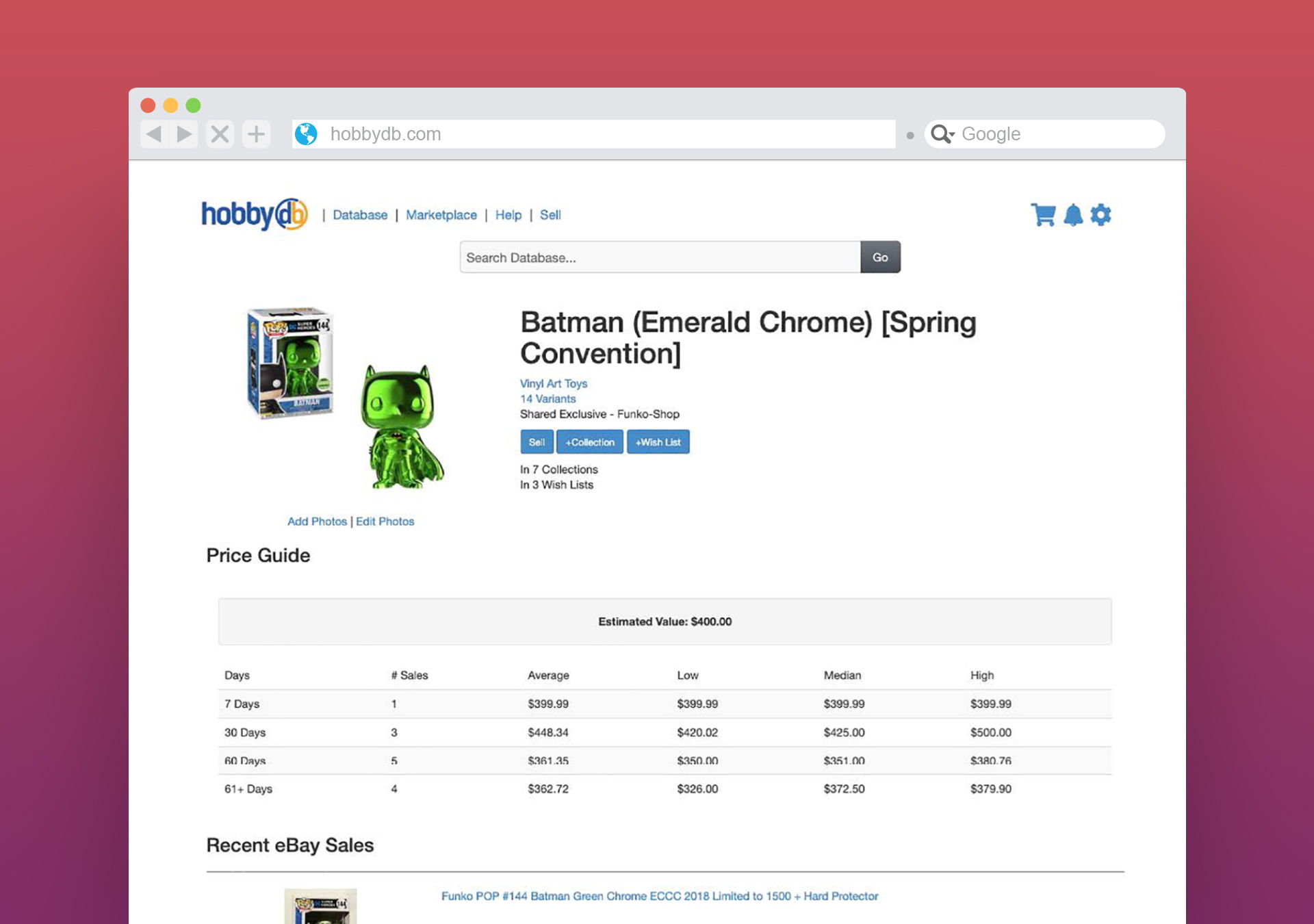 Show your collection to the world.
Curate and display your collection the way you like to.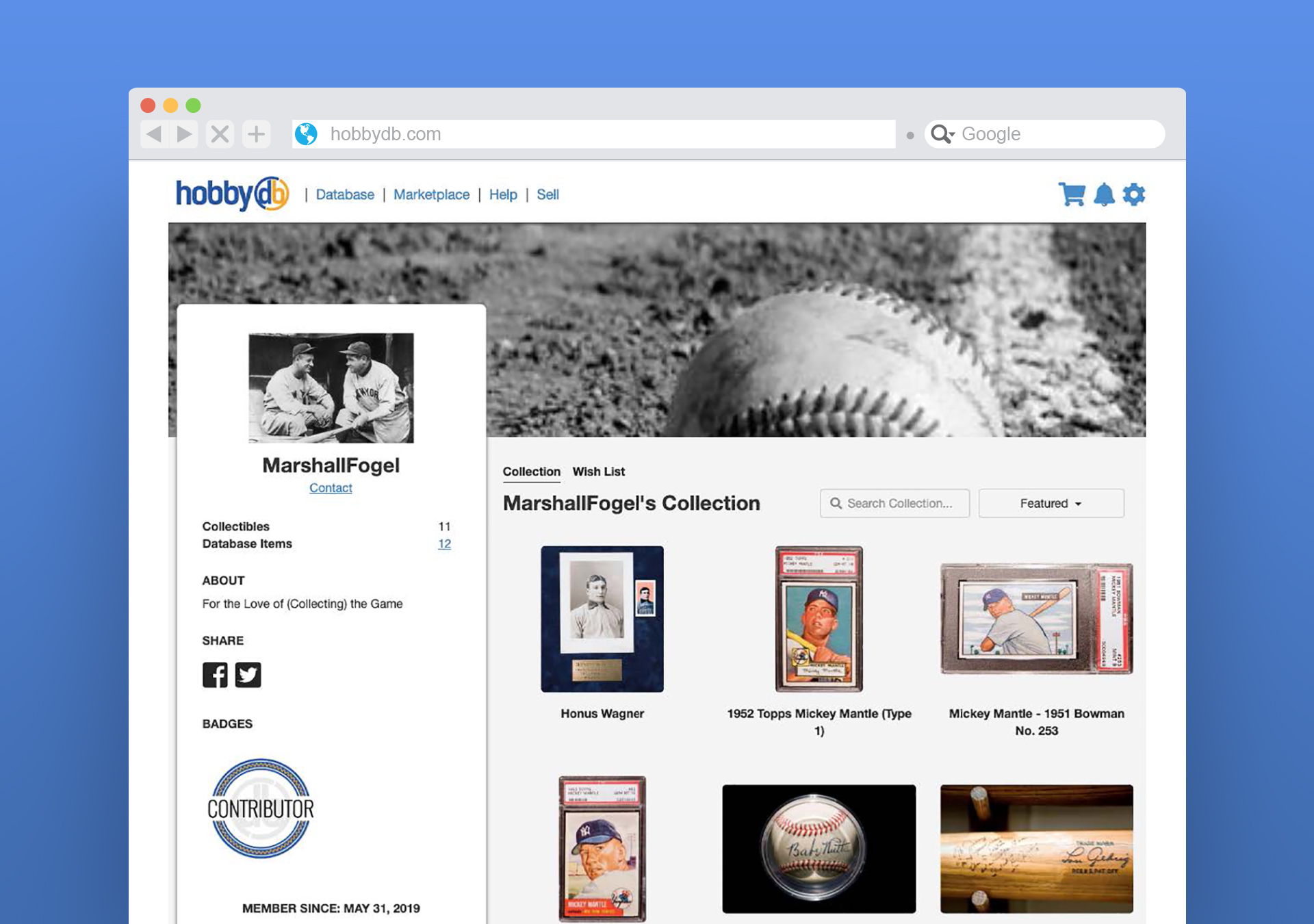 Buy & Sell with confidence!
The Marketplace.
Harness the power of the database to find the exact item you're looking to add to your collection or sell off to a new home.

The heroes behind the hobbyDB magic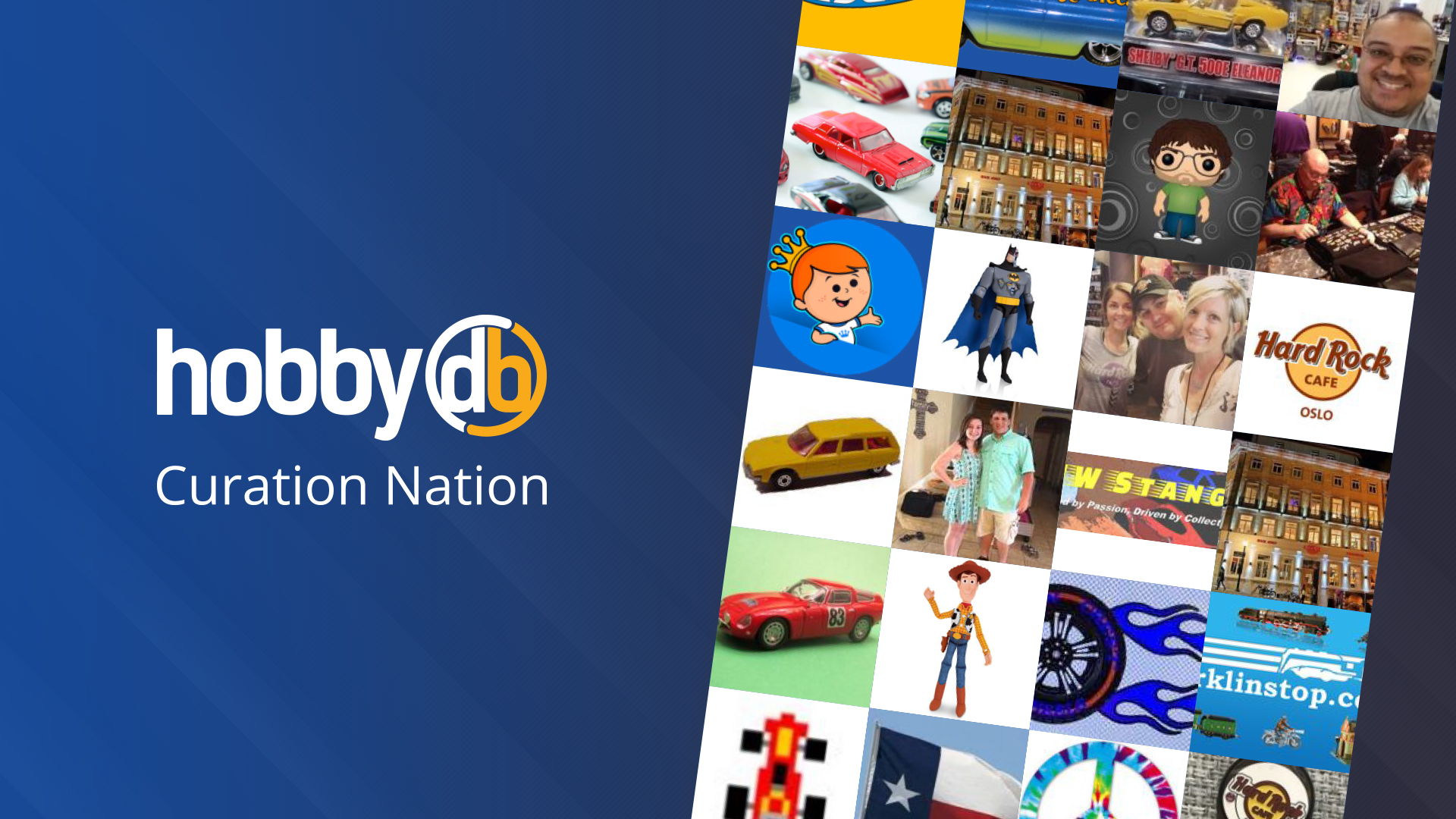 The guardians of the collectible galaxy! These fearless souls make up a dedicated task force with special powers that help keep hobbyDB data as accurate and organized as possible.
Join the ultimate crew of collectible influencers!
As hobbyDB grows, so does our power! We're already teaming up with top brands to give input on what products our users want to see next and to bring the exciting exclusives to our communities! If you're with us, that means you get to help steer and wield our influence too!
Things we've already created –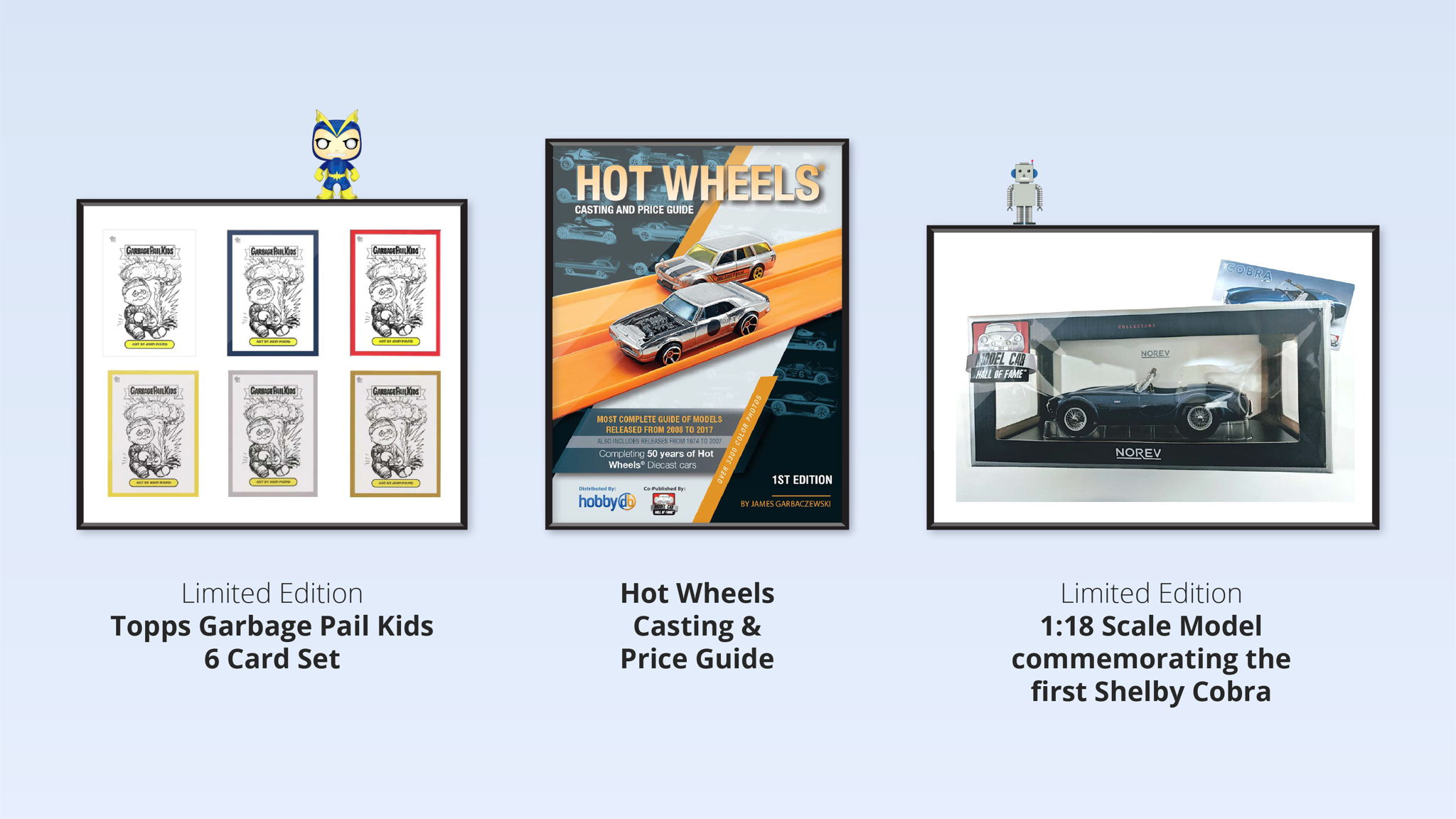 And we can come to you!

White Label Databases/Marketplaces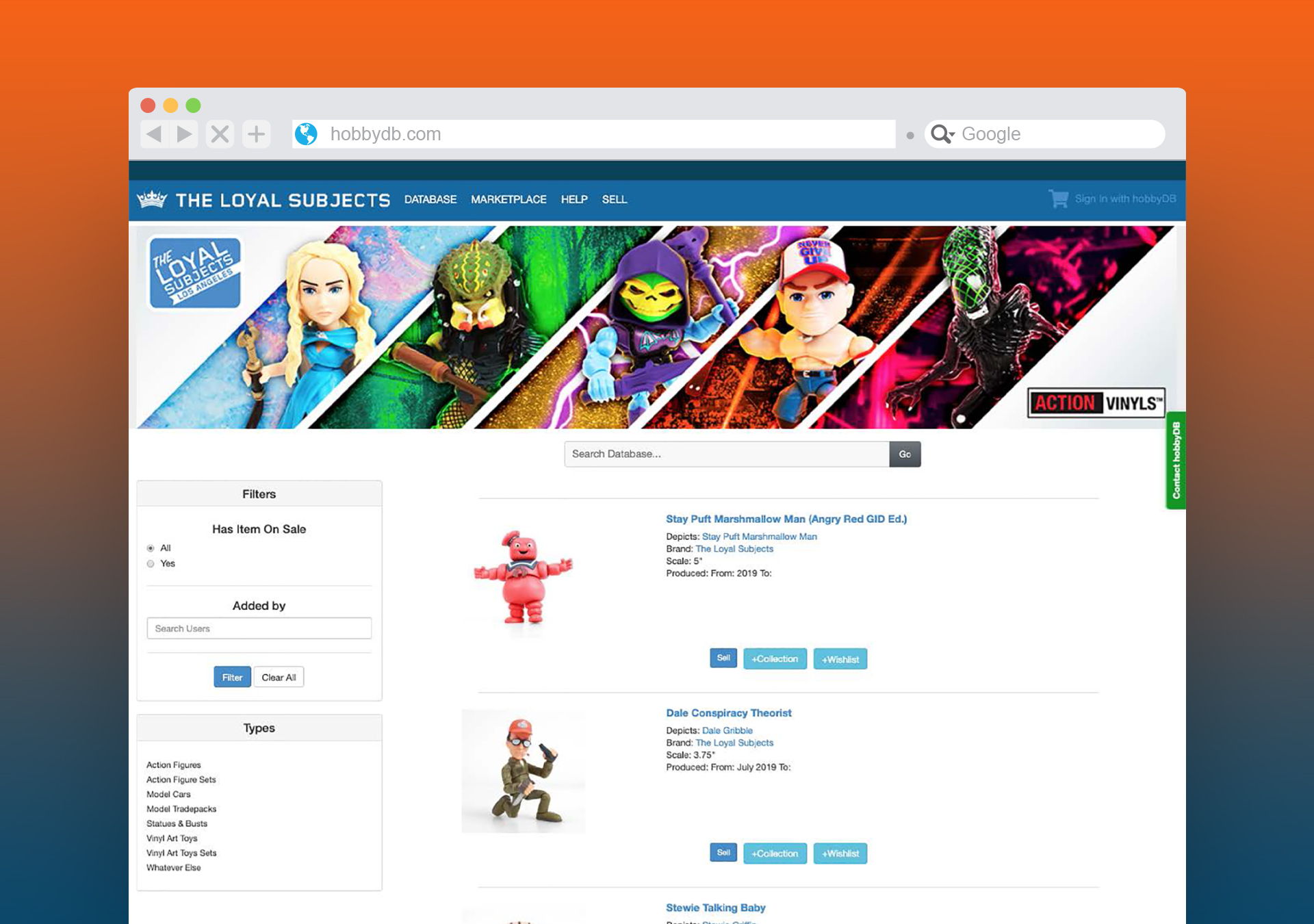 Already have a favorite spot on the web but feel it would benefit from the hobbyDB touch? Perhaps a database just of the items your site is about? A similarly-themed exclusive marketplace? Well, we can now power the hobbyDB experience on any website, blog or forum so site owners can offer their communities access to all of the great hobbyDB features, but in an environment which looks and feels like their own site. AND the site owner can generate additional income from revenue share in the form of a percentage of marketplace transaction revenue. Perfect for plowing back into site hosting fees or using it to buy more stuff. And so much easier than having to worry about ads on your site.
Our Aspirations –
Power a database with every collectible ever made (Eventually!)
Geeks Unite! Built and maintained by the most awesome community of super-fans and collectors around, our goal is to add 1 Billion collectibles to the database by 2025 (and 100 billion by 2050).
Become the Ultimate Collectible Influencers
With more than 590,000 users and growing, we're uniting to create a powerful sphere of influence. We've already partnered with big names in the collectibles industry — Funko, Mego, and Topps — and with the power of our user network, we'll continue to offer valuable input on what true fans want to see created next.
The hobbyDB Family of Brands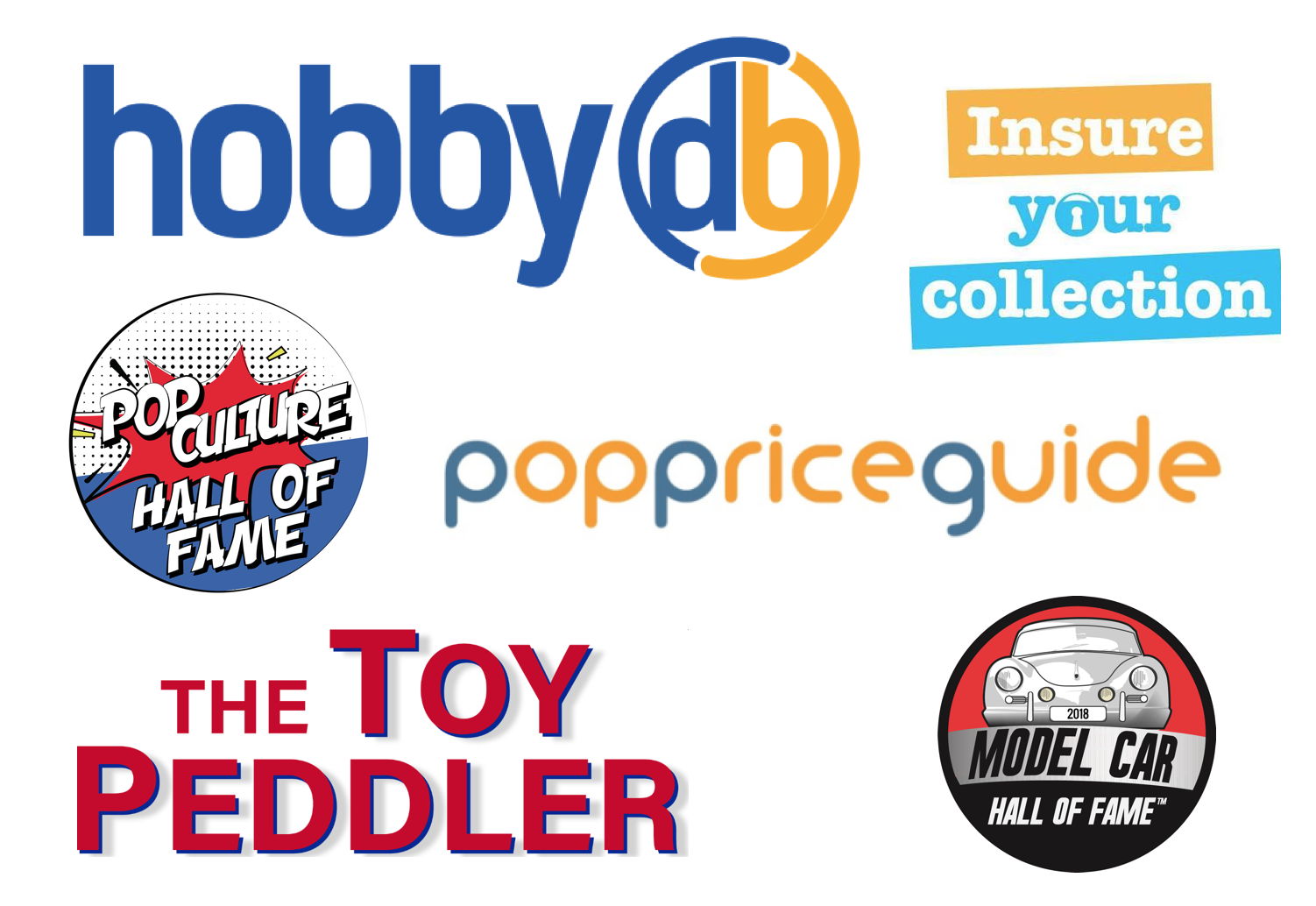 Learn more about the hobbyDB family of brands
Create the largest and most accurate collectible price guide
With more than four million price points added to the database already, we're well on our way to becoming the ultimate price guide for collectibles.
Be THE place for every collector to host their collection and wish list (and eventually sell them)
We've already got 30M collectibles in Collections worth $610M, and 8M items in Wish Lists worth $518M across our family of brands. And all of these are items are here to be sold at some point in the future.
PLEASE VISIT OUR WEFUNDER PAGE FOR ALL INVESTMENT INFORMATION… INVEST IN THE FUTURE OF OUR HOBBIES!